I started drawing the miniatures by pure chance. In the year 2015, on a trip, at 5 o'clock in the morning, because I wake up early, I needed something to occupy my time; I didn't have a book anymore, so I took a sketchbook, pencils and pens, with the intention of making sketches for my future paintings. But, picture by picture, the drawing became more and more interesting: starting to take shape in a composition, and I began to like it all. Later, having already arrived home and having looked at these sketches with new eyes, I thought it was necessary to finish them. So I added colours and did the final finishing touches.
So I started drawing miniatures, that's what I call them.
On the other hand, I noticed that when I paint a small miniature, at the same time, a big picture appears in my mind. And now I can't do without it, because it's so easy to work on a small format; especially when there is little light or the weather is bad, with artificial light you can draw the miniatures, because they are so unpretentious. So now I make first a small painting and then a large painting in which, of course, much more detail is added.
And the Themes, you just have to be a little more attentive for them to come to mind.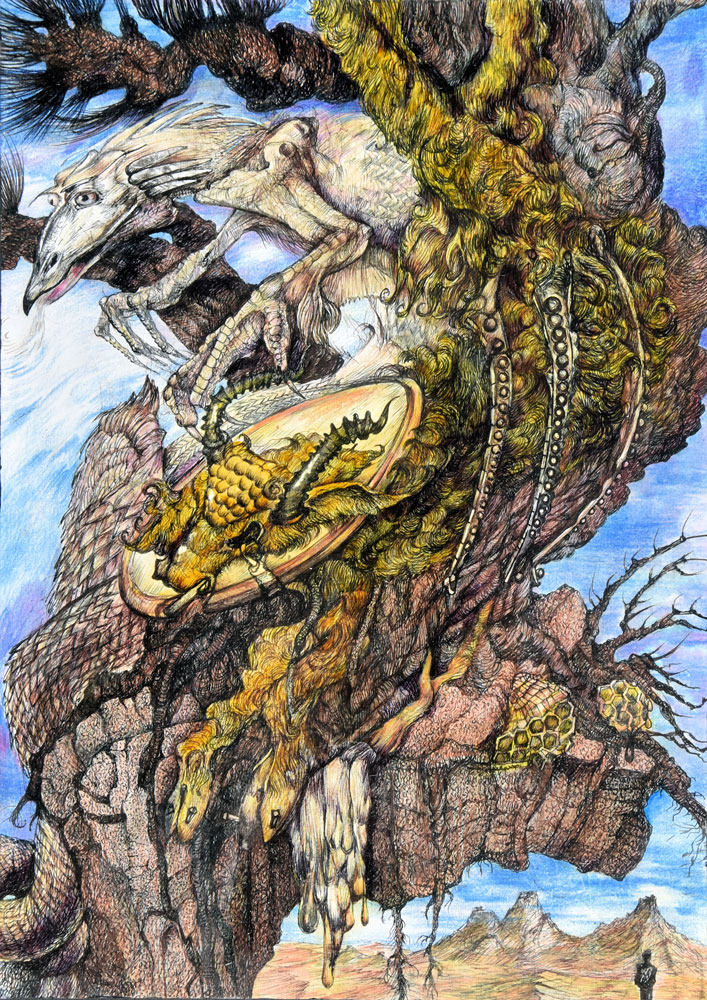 Golden Fleece
11.82 x 8.27 inch – 2021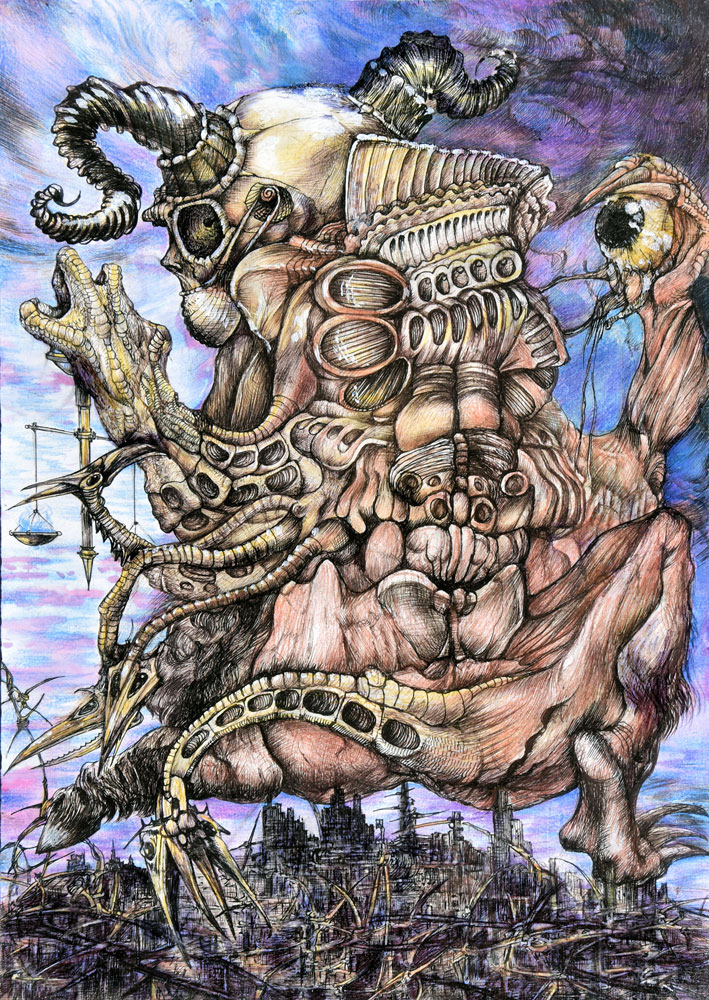 The Demon
11.82 x 8.27 inch – 2021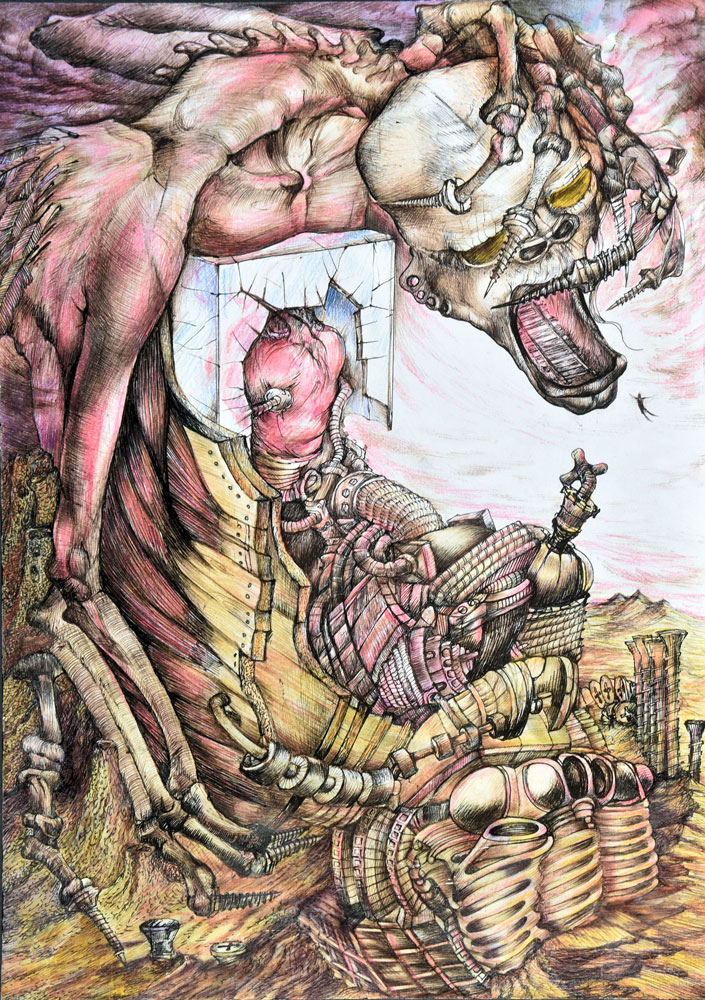 The Road
11.82 x 8.27 inch – 2021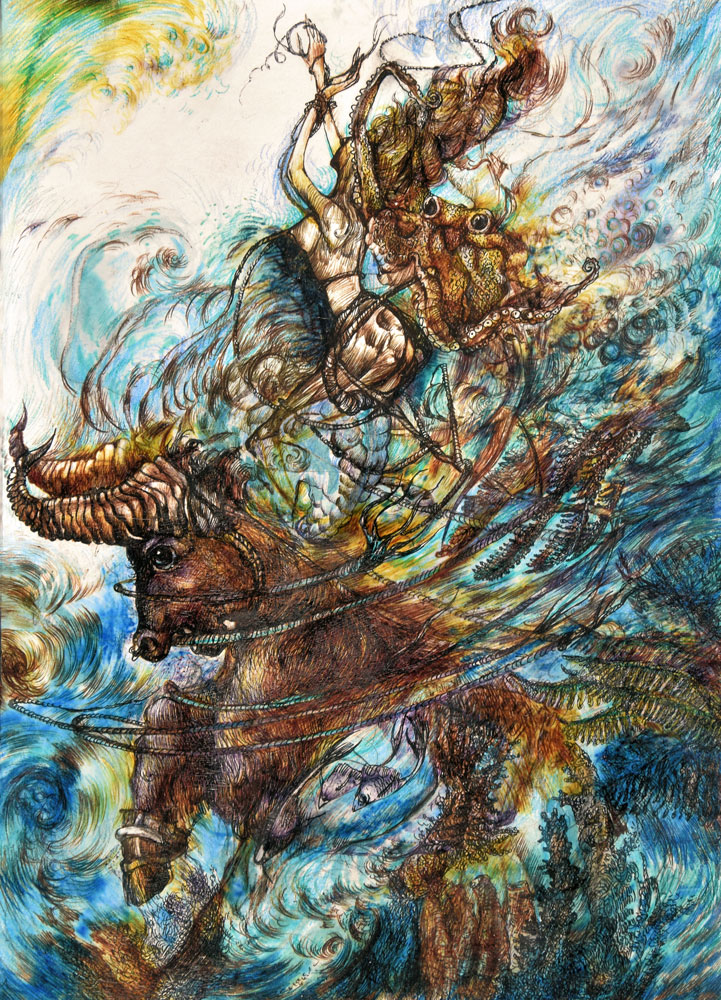 The Abduction of Europe
11.82 x 8.27 inch – 2021